Ranch To Table
SHOP NOW
BLACK GROVE 100% BLACK ANGUS BEEF PROGRAM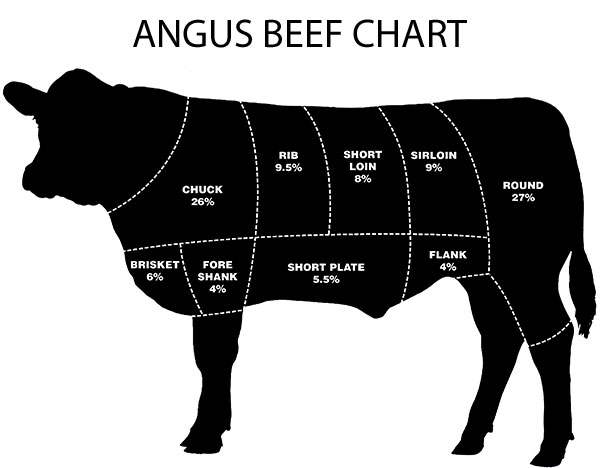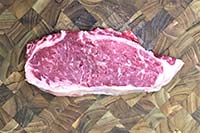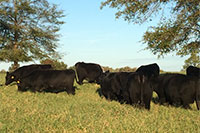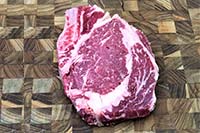 What is the BLACK GROVE 100% BLACK ANGUS BEEF PROGRAM?
It is our way of providing the highest quality ALL NATURAL 100% Angus beef to our neighbors and customers in South Carolina and surrounding areas at an affordable price. Angus cattle are recognized worldwide for their superior marbling, which insures flavor and tenderness.
Our program provides our customers the choice of purchasing a 25 pound box, quarter or half of an animal. Once you place an order and put up a deposit we will handle the entire process. Boxes will be delivered by Black Grove free of charge in Newberry County and Chapin area, or can be picked up at the ranch the weekend following the notice. Quarters and halves must be picked up at the Ranch. We will do all the legwork transportation, slaughter coordination, communication with the butcher, and delivery to the butcher so the YOU can focus on your life and not feel overwhelmed with this process.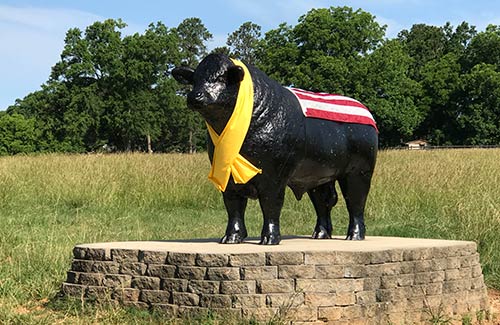 What is BLACK GROVE?
Black Grove LLC is a family owned and operated Registered Black Angus ranch that has been in continuous operation in Newberry, SC for over 60 years. Black Grove has been designated by the American Angus Association as one of only 3 Historic Angus Herds in South Carolina. The Newberry Soil & Water Conservation District awarded Black Grove the Willie Peaster Award for Environmental Stewardship in 2013. We are committed to sustainable ranching practices.
At Black Grove we humanely raise and manage our cattle in a low stress pasture environment. We never use electric prod sticks. We invite you to come by and walk through our herd with us. We are always open to visitors. For other information about Black Grove's line of products, including seedstock bulls, cows and weaned calves, pecans (in the shell or ready to eat), please visit our website at www.blackgrove.com.
Tell me about the cows.
Our Registered Black Angus herd lives in the beautiful rolling hills of South Carolina, grazing on over 400 acres of local, native and seasonal grasses. These cattle live their lives on pasture, and are grazed in an intensively managed pasture based program. Only 100% Black Angus calves from our registered herd are selected for this program. They are raised NATURALLY, with no antibiotics, added hormones or steroids. At approximately 16 months of age the animals are typically weighing around 1,150 to 1,250 lbs. and are ready to be marketed. We will be happy to provide you with copies of the registration papers of your animal's parentage going back four generations. This is the beef that we feed our family and that we are proud to offer you.
How many pounds can I buy?
You can buy either a 25 pound box, a quarter of animal which weighs 100+ pounds, or a half which weighs 200+ pounds.
How much does it cost?
A 25+ pound box will cost $275 (normally $299). Before we can properly answer this question on quarter beef we need to share some important information with you.
The Process
Here's what happens when you order beef from Black Grove: The animal is selected from Newberry, SC, and transported to a USDA certified slaughterhouse. Fourteen days after slaughter the beef is ready for butcher and it is cut into all of the steaks, roasts, ground beef, etc. As soon as it has been cut, packaged, chilled and frozen, (approximately 4 days) it is ready for pickup. All our hamburger comes from one animal, not from multiple animals like you might get at a grocery store.
Weights
Weights are the next thing you need to understand. There are 3 weights used in the industry as standards live weight, hanging weight and packaged weight.
Live weight is obvious. Again, averages from our ranch have been around 1,100 to 1,200 lbs.
Hanging weight is the weight reported by the slaughterhouse after killing, bled-out, removing the skin and any unusable portions of the animal. It averages approximately 60% of the animal's live weight. Hanging weight is also the metric used for most "whole animal" pricing schemes.
Packaged weight is how much actual product that you can put back into your freezer. You can expect 35+% loss from hanging weight to packaged weight due to unusable items, water weight and evaporation.
What is normal?
Every animal is different. The following is an estimated breakdown of a live animal's weights and pricing.
While most farms use hanging weights to price bulk beef, Black Grove prices are always based on packaged weights, like in your grocery store.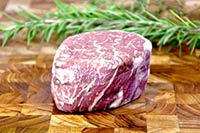 Example I
Whole beef
470lb. N/A
Half beef $13.99/lb.
235lb. $3288
*Quarter beef $13.99/lb.
100lb. $1399
Box
25lb. $324
*Quarters price includes $50 premium for splitting and packing. Quarters weight will range from 100lbs to 140lbs.
Prices are subject to change.
SHOP NOW
If you were to buy all of the cuts separately, you would be paying significantly more.
And what exactly am I getting?
We have a standard cut sheet that most people follow. It works out to around 30% steaks, 20% roasts, and 50% ground beef.
The way that we define quarter shares is "halved quarters." So, let's say you want a quarter share. Quarter share would get half of the front quarter and half of the back quarter. This way you will get some of most everything, and everybody stays happy.
Boxes include approximately 30% steak, 20% roasts and 50% ground beef.
But will it fit in my freezer?
As a general rule of thumb you should plan for 35 lbs. meat per cubic foot of freezer space. A standard kitchen refrigerator/freezer combo is around 7 cubic feet, meaning that if it were totally empty you could fit approximately 245 lbs. of beef in there.
If you are like most people and do not have much space in the freezer, we recommend you buy the 25 pound boxes of our all natural Black Grove Beef.
So how do I get it?
Please be advised that this is a limited quantity program, so we advise placing your order in advance by calling one of the numbers listed below. Large orders for quarter beef require the following non-refundable deposit with the balance being due upon receipt of your product.
| | |
| --- | --- |
| Half Deposit: | $1,000.00 |
| Quarter Deposit: | $600.00 |
Box orders will require payment in full upon ordering. You can pay with any of the following credit cards: Visa, Mastercard, and American Express.
Delivery
Boxes delivered free of charge in Newberry County and Chapin area, or can be picked up at the ranch the weekend following the notice. All quarters and halves must be picked up at the ranch.
Product Features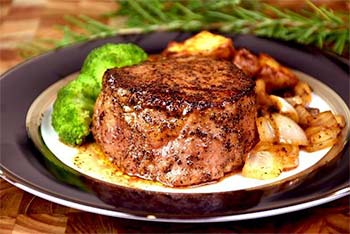 100% Registered Black Angus Genetics
Bred for flavor (marbling) and tenderness
USDA inspected
All natural beef
Pasture raised
Grass fed and corn finished at an earlier age
Our beef is aged for 14 days before packaging
No feed lots
No growth hormones (implants)
No antibiotics
Humanely raised and managed on pastures
Sustainable ranching practices
Next Steps!
To enjoy the delicious benefits of our ALL NATURAL, locally grown, grass fed beef from our Registered Black Angus cow herd, simply place your order by clicking the SHOP NOW button.
If you have any specific questions regarding our 100% Black Angus Beef Program, would like more detail, or have issues with ordering, send us an email at walter@blackgrove.com or give us a call at 803-924-1000.
For further information on Black Grove, please go to www.BlackGrove.com.
SHOP NOW