Welcome
Welcome to Black Grove. It is our wish that as you browse these pages, you will discover the essence of the operation that Walter Shealy and his family have created over the past 60 years. What began as a 4-H project in 1962 has now grown into one of the most unique state-of-the-art registered operations in the southern United States, and the third oldest registered Angus herd in the state of South Carolina. In 2012 the American Angus Association recognized Black Grove Angus by presenting the family, The Historic Angus Herd award.
Our strategy at Black Grove is to create a sustainable family business model that is viable for generations. This strategy mandated our evolution from a mono lined registered Angus seedstock provider to a diversified multilined revenue model that includes registered Angus cattle, ranch to table beef, pecans, recreational hunting leases, real estate and event venues (starting in 2022). All of these efforts are a part of our plan to sustain and conserve what we have built, and leave it better than we found it.
In our seedstock business we focus on producing cattle with superior low input genetics that are productive on grass and enhance the long-term economics of the cattle industry. We are fond of saying, "We breed and raise them the way we want to buy them." To that end Black Grove's donor females have been selected for maternal traits which we believe facilitate our strategy, including, but not limited to, fertility, calving ease, milking ability, udders, feet, rate of gain, feed coversion, easy fleshing, carcass, longevity and docile temperment, all wrapped in a structurally sound and eye-appealing package.
To enhance these efforts, we use a sophisticated Embryo Transfer (ET) program and breed our donors to proven bulls and our own herd sires. We use balanced multi-trait selection methodology when choosing these sires.
We Emphasize:
Fertility and longevity
Structural soundness with beautiful udders and great feet
Never trimming feet of bulls we raise or sell
Birth weight and weaning EPDs, $Weaning, high $Energy
Moderate frames and cow weights
Easy fleshing, deep ribbed and muscled
Feed efficiency, low input and low maintenance
Performance on grass and hay
Consistent, predictable performance that balances the economics of growth, longevity, carcass quality and efficient production on grass and hay
Over the past decade many Angus breeders around the country have focused heavily on raising high IMF and $B cattle to the exclusion of many other traits to a point that the cattle have become terminal in their kind. These cattle generally require more feed and are therefore more expensive to raise and maintain. Many breeders are having to trim the feet of their bulls before sales. For the record Black Grove has never trimmed the feet of bulls we sell or raise. The cow calf operations in the Southeast can not afford to raise high input and maintenance cattle.
Therefore at Black Grove we are concentrating on breeding MATERNAL TRAIT cattle that work profitably in our environment. We believe the most important economic factors in our cattle operation are fertility, longevity/functionality, feed efficiency and labor. We are focusing on breeding cows that can survive for a long time, perform in the Southeast's hot humid environment often including drought conditions with minimal input, maintaining her body condition while raising a calf with acceptable weaning weights. We have also discovered that our cattle perform extremely well in the colder climates also as evidenced by the bulls we recently sold and jointly own that are working in Nebraska, South Dakota Missouri, Montana, Wyoming and Washington. (See Sire page.) We believe breeding low input, functional cattle that have proven to perform in multiple environments is leading to greater profits in both Black Grove and our customers' businesses.
One of the more difficult economic factors to measure is functionality. After years of study we have determined the best measure of functionality is longevity. We believe logic and common sense dictate that cows who live a long time would have been culled if they were not functionally sound. If a cow did not remain fertile and productive, have a good udder and teats, milk well, maintain her fleshing ability, have good teeth, and especially good feet she would have been culled. It is also logical to assume that the functional cattle will be low input and low maintenance which will reduce one's annual operating cost. At Black Grove we demand that our cows are productive on a ration of only grass and hay. They do not require, nor do they recieve, silage or other commodity feed supplements.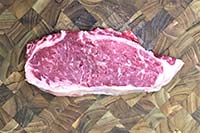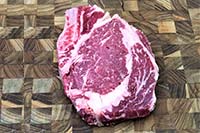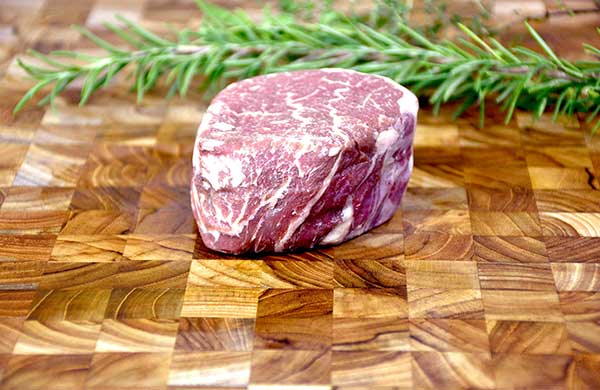 One of our goals is to breed cattle that live and are productive for 12-15 years, thereby dramatically reducing our turnover in the cow herd and our need to raise replacement heifers. This will lower our capital costs, increase our profitability and improve our return on investment. To that end, we have developed a longevity trait selection index which allows us to identify animals which should have a higher probability of living longer. On the Longevity page you will find an explanation of the Black Grove Longevity Trait Selection Index. We created a five-star ranking system derived from our mathematical formulas which we had reviewed and validated by an actuary.
We trust you will find genetics and ideas at Black Grove which will assist you in reaching and sustaining your goals. So come visit us in the shade of our pecan groves, and share our excitement about our maternal Angus cattle, our ranch, our community, South Carolina, Boys Farm and most importantly our family!
Black Grove is located in the gently rolling hills of Newberry, South Carolina, just 4 miles off of I-26 and conveniently situated adjacent to the Newberry County Airport (4200 foot runway) and between three major airports. The ranch is 40 miles west of the Columbia Airport, or 55 miles east of the Greenville/Spartanburg Airport, or 90 miles south of the Charlotte International Airport.
Our door is always open and we promise to treat you the way we want to be treated.